The Windermere community of Eden Isle is located within the Village of Summerport. Residents of Eden Isle enjoy the secure gated community and a private boat dock with canal access to Lake Speer. The 175 home sites at Eden Isle consist of 3, 4, and 5 bedroom single family homes ranging from 1,500 – 3,500 square feet. Eden Isle is located just outside of the Summerport shopping plaza, and just a few miles from Winter Garden Village, offering homeowners convenient access to grocery stores, shopping, and restaurants.
Eden Isle Homes for Sale
1 Property Found. Page 1 of 1.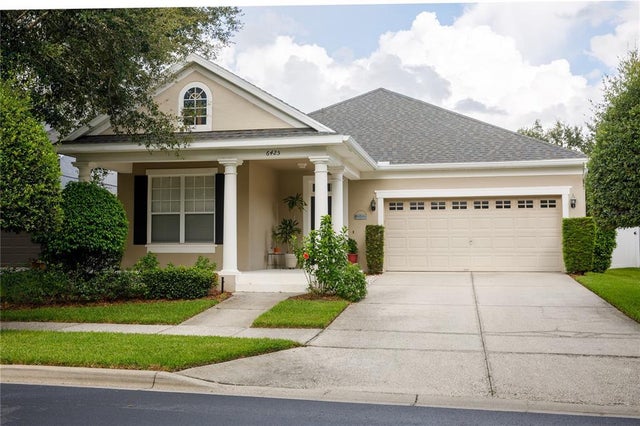 Reduced 2.2%
WINDERMERE
MLS® # G5060221
3 Beds, 2 Baths, 1,580 Sf
Eden Isle Community Information
Location: Summerport Village Parkway, near S.R. 535 & Winter Garden Vineland Road
Surrounding Lakes: Lake Speer
Year Built: 2002 - 2004
Square Footage: 1,500 - 3,500+
HOA Fee's: $285 quarterly *subject to change
Community Amenities: Gated Community, Private Boat Dock
Orange County Public Schools
Keene's Crossing Elementary: Grades: Pre-K - 5 Distance: Located directly within the Summerport Community
Bridgewater Middle School: Grades 6 - 8 Distance: 4.3 miles
West Orange High School: Grades 9 -12 Distance: 4 miles
Dining and Shopping
Publix at Cornerstone at Summerport Shopping Center -Located within Summerport Community
Restaurant Row - Distance: 10 miles
Mall at Millenia, Retail Shopping Centers, BJ's Wholesale Club - Distance: 12 miles
Winter Garden Village at Fowler Groves, Super Target - Distance: 1.8 miles
Downtown Orlando - Distance: 16.5 miles
Parks and Recreation
R.D. Keene Park, Sporting Fields, & Public Boat Ramps - Distance: 4 miles
Lake Down Public Access Boat Ramp - Distance: 5.7 miles
Dr. P. Phillips Community Park, Sporting Fields, Fountain Water Park, & Dog Park - Distance: 12.5 miles
West Beach Park & Playground - Distance: 6.5 miles
Roper YMCA Family Center - Distance: 5 miles
Hospitals
Health Central Hospital - Distance: 6.8 miles
Dr. P. Phillips Hospital - Distance: 13 miles
*Distances are approximately measured from the Eden Isle community entrance
Windermere Featured Communities